Grindelwald overview


One could, if one had a stretchable imagination consider Grindelwald a village, but brother it is a big one. No matter. Whether you consider Grindelwald a village or a small town, it is perfectly located in Switzerland's,, More

Grindelwald Live Cam

Real time view right now

Grindelwald probably qualifies as a "small city,"
in spite of that it retains a true, resort-like atmosphere.
From here entry into the skiing system is easy, and everything but Mürren is reachable in minutes,, More

Summer Activities in Grindelwald
For mountain lovers Grindelwald is irrestible. Even the most skilled stage designer could hardly have come up with a more beautiful backdrop. There is just about every conceivable acticity avilable,, More

Places to visit
Bachalpsee and First
The hiking area around First is of outstanding natural beauty. Over 90 km/ 60 miles of valley and high-alpine walking trails are all easily ,, More

Grindelwald Summer & Winter Sports
Sport facilities are diverse - in summer as well as during winter periods. The Grindelwald Mountaineering center offers a large variety of courses and tours for beginners and advanced climbers and hikers,, More

Location and accessibility
The "glacier village" of Grindelwald is enveloped in a real scenic and unique alpine landscape. The world famous alpine peaks and mountains Wetterhorn, Eiger, Mönch and Jungfrau are the background scenery ,, More

Looking for offbeat sports?
Grindelwald offer a myriad of sports for those interested in a few hours of fun and exercise. These include bowling at the Hotel Hirschen, fishing in nearby lakes, horseback activity in the form of riding and carriage rides and mini golf.

Golf can be fun in Grindelwald
If you are looking for a unique round of golf, look no further than Grindelwald. Yep, it is just a 6-hole course, but it has something almost no other course offers; namely the Eiger, Monch and Jungfrau mountains as playing partners. The par for the course is 19 strokes and at writing one does not have to have an official handicap card to enjoy the sport. The course has a driving range and once the green fee is paid the equipment is available free.

No need to have your own clubs even. Great scenery and a great deal. If you want something more to a real golf game please visit the course in Interlaken. More
Grindelwald overview
One could, if one had a stretchable imagination consider Grindelwald a village, but brother it is a big one. No matter. Whether you consider Grindelwald a village or a small town, it is perfectly located in Switzerland's Jungfrau Region. A look up from almost anywhere in town will reward you with dramatic glacial views.

This alone is worth the price of admission. However the town/village has much more to offer. Not the least are Grindelwald's hotels, restaurants and night life possibilities. For those looking for summer exercise there's plenty of relaxed walking either within footfall of the village or by train to any of the surrounding beautiful mountain paths provided by the Jungfrau Region.

The most famous of these can be found at great height on the Jungfraujoch. Naturally this is accessible only by train and depending upon what you book, good bargains can be had.
Grindelwald probably qualifies as a "small city,"
in spite of that it retains a true, resort-like atmosphere.
From here entry into the skiing system is easy, and everything but Mürren is reachable in minutes. There is a varied selection of accommodation and once you are snuggled in, there is varied and exciting night life. Grindelwald offers a good selection of ski runs without having to leave the village.And if that is not enough, and it probably won't be, the mountain trains offer easy access to the skiing in Wengen and Kl Scheidegg.

The in-village skiing is served by cable cars and ski lifts that will open ski possibilities of varying degrees of difficulty. The Oberjoch at 2,486m is the highest skiable point reached by lifts serving Grindelwald /First, and this respectable height normally provides good conditions.
I mean this boy or girl (there are plenty of the latter in the expert category in Chamonix) will be hoopin' and hollerin' about his/her day at Argentiere, dueling with the powder gods on The Grandes Montets. La Flegere, also at Argentiere will come up frequently as well in any tale of daring do on the slopes.


All this then makes your Grindelwald hotel a good launching point from which to ski the Jungfrau Region. Grindelwald is situated at the foot of the three world famous mountains Eiger, Moench and Jungfrau, close to the Brienz and Thun lakes, in the Bernese Oberland region.

In no other region of central Europe glaciers are so easily accessible as they are here. They extend right down into the valley, and have earned Grindelwald world-wide renown as the "Glacier Village" offering a 300 km/ 180 miles network of hiking and mountain paths, embracing one of the most beautiful of all Alpine regions, climbing attractions such as rock and ice climbing courses, week-long tours, glacier hikes and pre-Alpine trekking.

The region is rich in folklore, too. Costumes, customs, music and festivities are as genuine as the people themselves. Visitors can see a wide range of rural skills - such as mountain farming and cheesemaking - in the most natural scenic surroundings.


Winter Activities in Grindelwald
Winter time in Grindelwald will offer any visitor a complete selection of healthful and fun activities. For skiers or non-skiers, for the young and the young at heart, everything is available in this first class winter resort.
Cross country skiing
Depending on the snow conditions, 30-35 km of cross country tracks are prepared in the Grindelwald valley. Start next to the sports center in the village. Slopes with snow guarantee in the valley Sun-slopes at First and Buss alp Skating and ski-hiking tracks. The use of the cross-country slopes is free of charge.
Nevertheless we recommend you to buy the
"Cross-Country sticker"
for CHF 30.- for the whole season to support the efforts
for the maintenance of the tracks at the tourist center.
Evening entertainment on skis
Full-moon and torchlight descents including fondue are held frequently during the winter season phone +41 33 853 5200


Grindelwald - First
Can be reached by a 6-person gondola from the village center.
6 lifts in the skiing area. 45 km of downhill slopes from 2501 m down to the village center.
phone +41 33 854 5050
Kleine Scheidegg / Maennlichen
Rack-railway train from Grindelwald village or Grindelwald Grund
to Kleine Scheidegg and 4-person gondola
from Grindelwald Grund to Maennlichen
22 lifts and 100 km of downhill slopes ranging from 2472 to 950 m.
Maennlichen information: phone +41 33 853 3829
Jungfraubahnen information: phone +41 33 828 7233

Local historic museum
In this small museum you can discover more about
the customs, alpine cheese making, mountaineering and the history of winter sports in Grindelwald.

"Bergsteigerzentrum" (Mountaineering center)
Grindelwald has a long mountaineering tradition.The mountaineering center offers also in wintertime courses and tours for beginners and advanced climbers and hikers.

phone +41 33 853 5200

Muerren / Schilthorn
Can be reached from Lauterbrunnen or Stechelberg by funicar or cable-car, 9 lifts, 35 km of slopes up to 2970 m

Schilthornbahnen information: phone +41 33 856 2141 obogganing
Grindelwald is one of the best places for tobogganing.
The 8 km run from Bussalp at 1792 m down to Grindelwald at 1050 m is guaranteed to be a lot of fun. There are other runs from Bort, Alpiglen, Maennlichen and Faulhorn (accessible only by foot) phone +41 33 854 1212 / +41 33 853 1616


Winter hiking
More than 80 km of winter walking paths are cleared for walking enthusiasts. In the First area alone, 50 km of paths are available. The First-Faulhorn-Bussalp hike is a must. We suggest you always take a toboggan or a "velogemmel" (snow bike) along with you on your hikes. long with you on your hikes.


Children 's ski school, club & nurseries

Children 's ski school

Group lessons for children from 3-14 years including ski race and ski test
phone +41 33 853 5200

Children's club and nurseries

The children's club at Bodmi as well as the nurseries at First are a great help for mothers and families.

Figure-Skating, Night skiing, Paragliding and Snow-shoe hiking


Figure-Skating

Figure-skating school "Swisskate"
Karl Heinz Zittterbart
phone +41 33 854 1230

Night skiing

Skilift Aspen Grindelwald Grund
phone +41 33 853 1124

Paragliding

Basic instruction - short course - refresher courses
phone +41 33 853 3661
phone 079 211 8139
Taxi Flights
phone +41 33 853 5553
Flying holidays
phone +41 33 853 4788

Snow - shoe hiking

Guided hikes from Holenstein through the
untouched winter landscape towards the Eiger
to Brandegg
phone +41 33 853 5200

Bowling Climbing and Sport center

Bowling

2 bowling alleys at the Hotel Hirschen

phone +41 33 854 8484

Climbing

Climbing exercise room in the sports center and climbing courses organized by the Mountaineering center.
phone +41 33 853 5200

Sports center

Curling hall with 4 rinks Sauna - Solarium - Wellnes
in the Sports center and in selected hotels

Indoor swimming pools with pools for non- swimmer

Indoor ice rink for figure skating / ice hockey (July to Easter)

Climbing exercise room, fitness room and gym, table tennis, billard, children's playground in the garden, restaurant.
phone +41 33 854 1230
Souse by : www.grindelwaldferien.ch

Souse by : www.grindelwald.net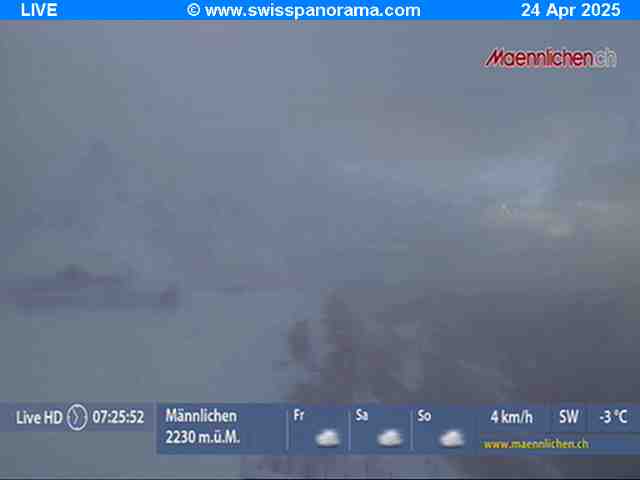 Souse by : www.swisspanorama.com

First Bergstation
Souse by : http://w3.jungfraubahn.ch
Location and accessibility
The "glacier village" of Grindelwald is enveloped in a real scenic and unique alpine landscape. The world famous alpine peaks and mountains Wetterhorn, Eiger, Mönch and Jungfrau are the background scenery of the Grindelwald valley.


Accessibility by car
National motorways lead from Basel, Geneva or Zurich via Berne to Spiez. From here Grindelwald can be reached in about 45 minutes on very good roads.

Accessibility by rail
There are daily direct ice-, Eurocity-, Intercity-, cisalpino- and TGV- trains from various European cities to Interlaken. From here, there are direct rail connections to Grindelwald. The total traveling time Interlaken - Grindelwald is 35 minutes.
Accessibility by air
The international airports of Zurich, Basel and Geneva offer direct rail connections to Interlaken - Grindelwald. The Berne airport is connected to the railway system by airport taxi.
Grindelwald Summer & Winter Sports


Sport facilities are diverse - in summer as well as during winter periods.
The Grindelwald Mountaineering center offers a large variety of courses and tours for beginners and advanced climbers and hikers, all over the year.

In summer, visitors find over 300km/ 186 miles of well marked walking and hiking paths in the Grindelwald valley.
Guided hikes are available. Furthermore visitors can enjoy Fishing, Golf, Mountain-biking, Minigolf, Riverrafting, Swimming, Tennis, Indoor Ice-skating/ Ice hockey, Curling, Paragliding.

In winter, ski and snowboard fans can enjoy all facets of their sport: Downhill, Snowboarding, Devalkart, Cross-Country, Tobogganing, Ice skating, Snow-shoe hike and Winter hiking. The ski resort in the Jungfrau region offers around 200 km/ 124 miles of marked runs and 50 cable cars or ski lifts.
Summer Activities in Grindelwald
For mountain lovers Grindelwald is irrestible. Even the most skilled stage designer could hardly have come up with a more beautiful backdrop. There is just about every conceivable acticity avilable, and should you want, there is always a professional nearby to help you get more safety, expertise and enjoyment out of your choice of pursuits. Here are a few choices.
Places of interest

The Blue Ice Cave lies within a 20 minute walk from the
Hotel Wetterhorn. Enter the cave right inside the Upper Grindelwald glacier.

The Glacier gorge at the Lower Grindelwald glacier: A gallery leads past potholes and glacier
groundsections 1 km into the wild and romantic gorge.

Local history museum: customs, alpine cheese making, mountaineering and the history of winter sports in Grindelwald.

Bergsteigerzentrum" (Mountaineering center)
Grindelwald has a long mountaineering tradition.The mountaineering center offers a large variety of courses and tours for beginners and advanced climbers and hikers.Guided hikes and glacier walking tours of 1-7 days duration

Training courses on rock and ice Summit tours of 1 or 2 days, touring weeks Free- climbing courses Mountain adventure for the whole familiy: Canyoning, Bungy-Jumping, Flying Fox, Riverrafting, Paragliding, Spider-Highway
phone +41 33 853 5200

Fishing, Golf, Minigolf.
Fishing
Excellent fishing in the river Luetschine, in the lakes of Thun and Brienz as well as in the lake of Bachalp on First.The appropriate licence for one day or a week can be purchased at the Tourist Center.


Golf
Driving Range, Pitching- & Putting Green. 5-hole course
in Grindelwald-Aspi 9-hole course in the planning status
phone +41 33 854 1212

Golf-Academie Grindelwald
phone 079 427 4063
18-holes-golf range in Interlaken (20 km).

Minigolf
The minigolf is situated in the center of the village opposite the Hirschen Hotel.


Paragliding, Mountain-biking

Paragliding

Basic instruction - short course - refresher courses

phone +41 33 853 3661
phone 079 211 8139

Taxi-flights: phone +41 33 853 5553
Flying Holidays: phone +41 33 853 4788

Mountain-biking

The Grindelwald valley is an excellent area for mountainbikers. Excursions to the Grosse Scheidegg, Kleine Scheidegg, Maennlichen, First or Bussalp are tough but excellent exercise in a unique alpine setting. 80 km of paths are specially marked for bikers. Mountainbike rental in the sports shops
.
Guided tours on request

phone +41 33 853 5200
+41 33 853 5969

Hiking Walk, Jogging, Horseback riding

Hiking Walking
Over 300 km of walking and hiking paths can be found in the Grindelwald valley at the foot of the mighty Eiger, Mönch, Jungfrau and Wetterhorn. Many routes combine easily with the stations of the transport systems. The paths are well marked. The cosy and pleasant mountain restaurants entice one to have a rest and take a refreshment.
Jogging

VITA
-Parcour (physical fitness trail) next to the Hotel Wetterhorn / Upper glacier Alpine orienteering course at Grosse Scheidegg and Upper glacier"Lauftraeff": marked jogging tracks starting at Mettenberg tennis courts.
Horseback riding

Horse stables are available at Interlaken (20 km) (horse renting and lessons)
The Haesler stables, Boenigen


phone +41 33 822 5270

The Voegeli stables, Unterseen

phone +41 33 822 7416
Back to top

Places to visit

Bachalpsee and First
The hiking area around First is of outstanding natural beauty. Over 90 km/ 60 miles of valley and high-alpine walking trails are all easily accessible via the Grindelwald-First panoramic gondola lift.

Jungfraujoch - Top of Europe
A memorable trip to the magnificent mountain world of eternal ice and snow. The ascent by Jungfrau Railway to the highest railway station in Europe (3454 m/ 11,333 feet) is the highlight of any visit to the Jungfrau region.

Maennlichen
Eye to eye with the three mighty peaks of Eiger, Moench and Jungfrau. Europe's longest aerial cableway lifts you up from Grindelwald to this viewpoint over 2225 m/ 7300 feet above sea level. A magnificent walking area and a spectacular view.

Niederhorn, the panorama mountain
Families feel just as much at home here as the ibex, chamois and marmots. The Niederhorn abounds in natural beauty and offers an almost endless network of clearly -marked hiking paths.

Pfingstegg
A superb point from which to view Grindelwald, in the midst of the excellent walking area between the two Grindelwald glaciers.

Blue Ice Grotto
The "Blue Ice Grotto" is at the Upper Grindelwald glacier. After climbing up towards the glacier on a built stairway, enter the cave and have a look right inside the Glacier with its mystic natural beauty. During summer months.

Evening Entertainment on Skis
In winter there's nothing more romantic and typically alpine than the frequently held full-moon and torchlight descents including a fine Swiss cheese-fondue.

Glacier Gorge
At the lower Grindelwald Glacier, a gallery leads past potholes and glacier ground sections 1 km into the wild and romantic gorge. During summer months.

Heimatmuseum
This folk museum features information and displays on local customs, alpine cheese-making, and the birth and growth of mountaineering and winter sports.

Schilthorn-Piz Gloria
Visit the world-famous Piz Gloria revolving restaurant at the top of the 2971 m/ 9750 feet Schilthorn, with its constantly-changing panorama of over 200 peaks.

World Snow Festival
Established in 1983 this festival has become one of the most attracting cultural events in winter. One week long national and international teams of artists create fascinating sculptures with ice and snow in a natural ice rink in the center of the town. During the festival visitors are always welcome to watch the progression of the artists'' works.